3-D Terrain Model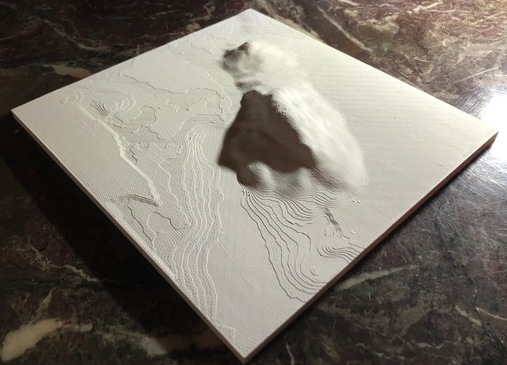 Purchase a 3-D printed terrain model of your selected geographic area. Each model is 8 x 8 inches, or for rectangular areas 8 inches on the longest side. Printed on durable white Polylactic Acid (PLA) that can be painted or built upon.
Note that models are NOT printed using historical terrain data, only current USGS data is used.
Please allow 10 business days for order fulfillment.
Custom orders are welcome, please contact us.